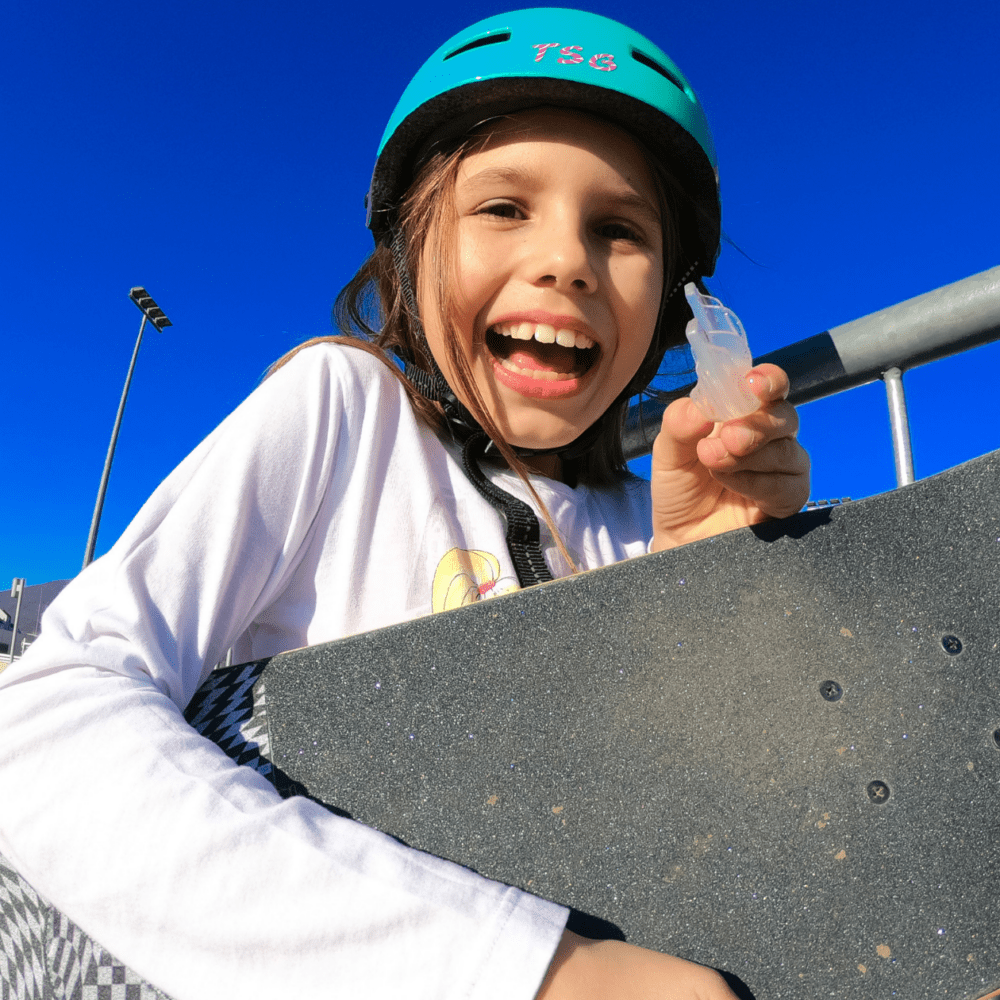 Spring has sprung, and that means the start of a new sports season for many families! Ensure that your teeth and braces are protected with a mouthguard while enjoying your favorite sports and activities during the warm months. 
According to Colgate, the three most common types of teeth-related sports injuries are cracked teeth, fractured roots, and tooth intrusion. All of which result from getting knocked in the mouth by another or sporting equipment. Colgate claims that the best way to protect from these injuries is to wear a mouthguard. Helmets with face shields and guards are also a way to protect your mouth from harm while enjoying your favorite spring sport.
The National Youth Sports Safety Foundation estimated in 2021 that players that do not wear mouthguards are 60 times more likely to damage their teeth during sporting activities. Mouthguards do more than protect teeth; they also protect gums, lips, and braces if you have them.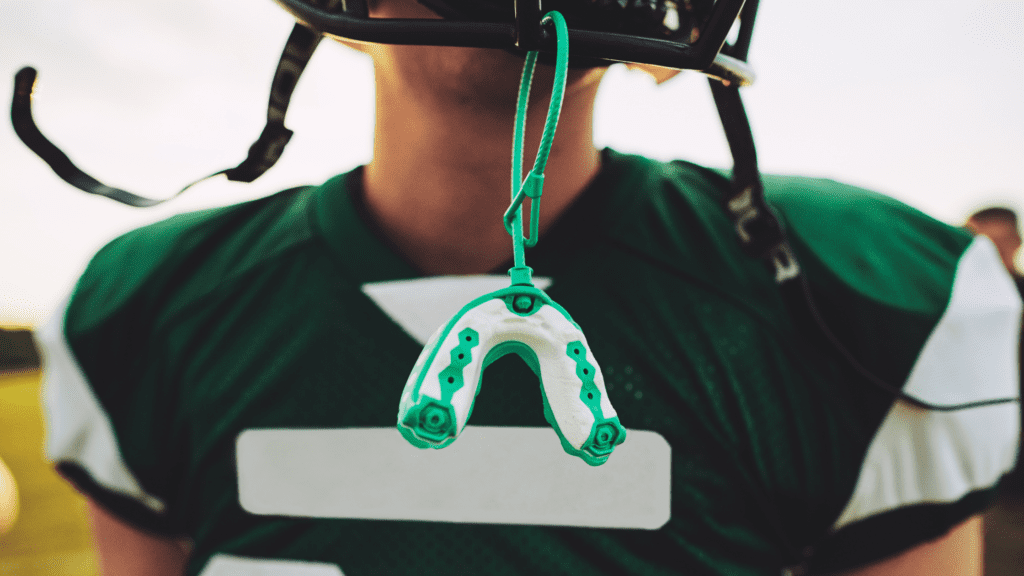 Mouthguards are essential to protecting teeth and gums from sports-related injuries. The American Association of Orthodontists recommends that those that play the following sport wear a mouthguard:
Basketball

Boxing

Football

Gymnastics

Lacrosse

Martial arts

Racquetball

Rugby

Skateboarding

Soccer

Volleyball

Water polo 

Wrestling
There are several different types of mouthguards: pre-made mouthguards, boil and bite mouthguards, and a custom-made mouthguard from your orthodontist. When choosing a mouthguard, things to keep in mind are tear-resistant, comfortable, fitted to the mouth, easily cleaned, and not block breathing. Custom-made mouthguards are the best choice when protecting your child's teeth, gums and braces. 
Cherry follows AAO's guidance to recommend that all athletes with braces get fitted for a mouthguard. Contact one of our offices today to get started on protecting teeth and braces today!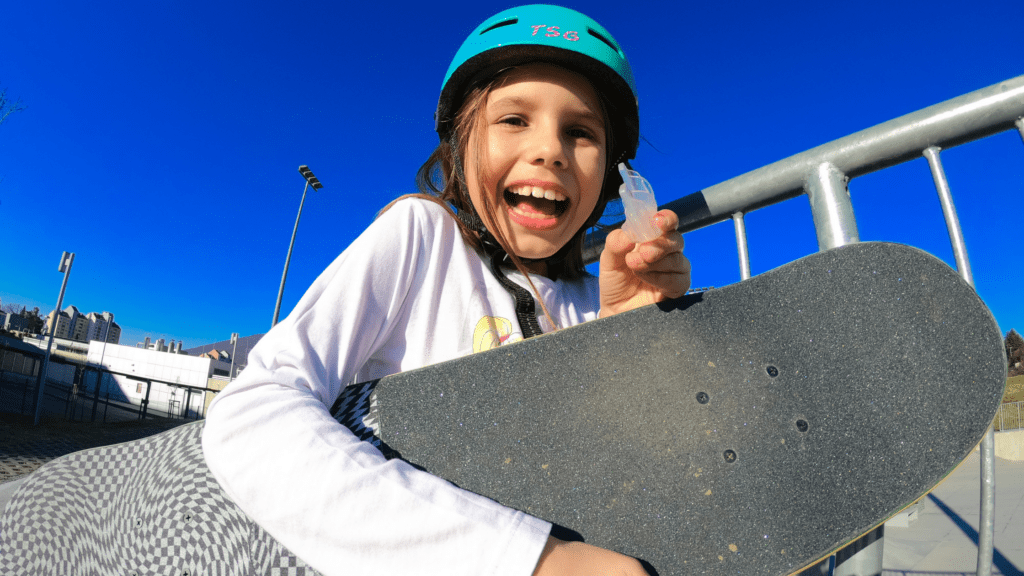 Taking Care of Your Mouthguard
One of the essential steps in maintaining your mouthguard is keeping it clean and storing it in a safe, hygienic place. To clean your guard, gently scrub after using a toothbrush and toothpaste. After cleaning, store the mouthguard in a protective case. Another critical element of mouthguard care is knowing when it is time for a new one. A good rule of thumb is to replace your guard at the start of the latest sports season. It should also be replaced if you notice it has become worn and no longer fits properly.
Other important ways to maintain your mouth guard are
Not leaving your mouthguard in the heat or sun

Not wearing a retainer with your guard

Not chewing or cutting pieces from the mouthguard

Bringing your mouthguard to each dental appointment for it to be checked by your dentist or orthodontist 
Sports-related injuries to the mouth and jaw are some of the most common damages incurred by athletes. Our goal is to help minimize your chances of a sports-related injury to your smile. Be sure to ask your doctor about mouthguards at your next appointment.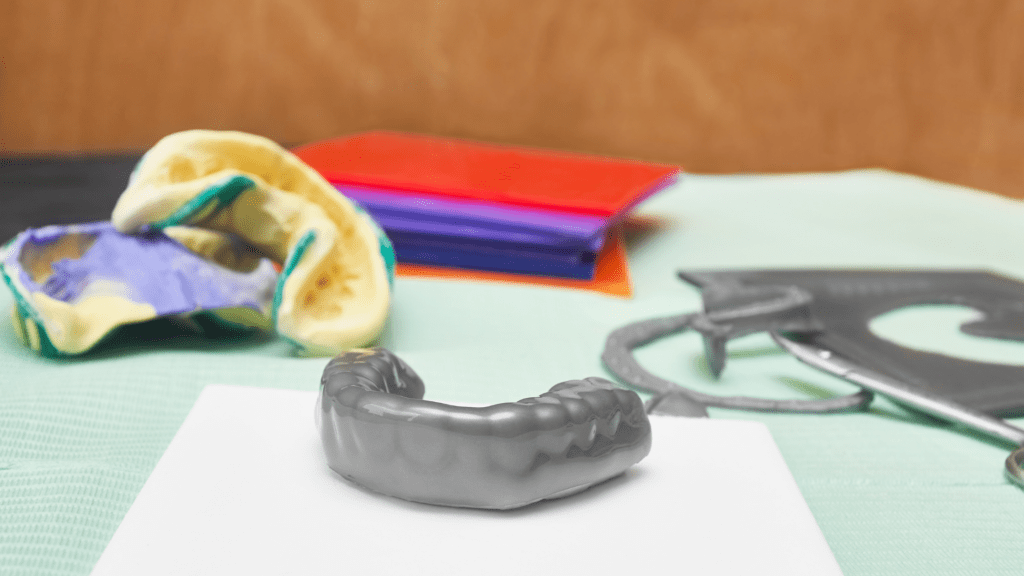 Call Cherry Orthodontics for a Beautiful Smile
If you or your child are looking to get their perfect smile soon, begin your journey today by calling Cherry Orthodontics offices in Bethlehem or Schnecksville or scheduling an online appointment. We are also available for your emergency orthodontic needs or a sports mouth guard for your athlete. 

Subscribe to our blog today for more tips and information about braces and orthodontic care!