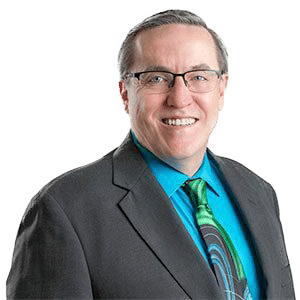 I find it amazing to say I have been practicing orthodontics over 20 years. I guess time does fly when you are doing what you love. Sometimes, people ask me what made me want to be an orthodontist. When I was young, I loved science and people, so I tried to find a career that would combine both. When I was 15 I convinced my parents to take me to the orthodontist. It was truly a life changing experience. I was very self-conscious about my smile and this led me to be less confident in myself.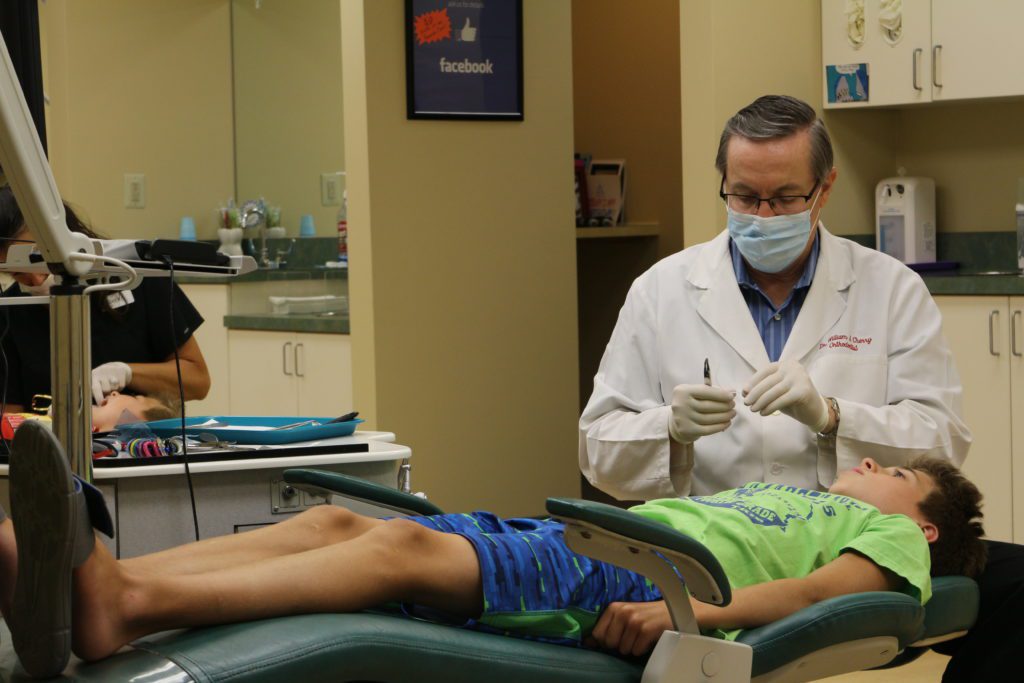 Not only did I experience how much braces can transform a person firsthand, but my orthodontist became my mentor, later my employer, and to this day I consider him my friend. I knew during this treatment that this was something I wanted to do. I really love helping people and when I see someone brimming with life and confidence after giving them the smile they always wanted, well, there's no better feeling in the world for me.
The Lord has given me the talents and ability to positively impact the lives of others. Every day, I am humbled and grateful for the opportunity to care for my patients. I have the opportunity to participate in their lives and share their highs and lows as they grow and transform during our time together. I guess that is what I am most passionate about and why I love what I do. In my heart, I know that being your orthodontist is all about you and taking care of you like you were my own family. Anyone who knows me knows there is nothing I would not do for my family.
I attended LaSalle University and graduated Maxima cum Laude with a Bachelor of Arts degree in Biology. At LaSalle, I was involved in the theater group and the premedical/predental honor society serving as its president my senior year. After LaSalle, I went to Temple University Dental School where I received my Doctorate in Dental Medicine, graduating fourth in my class of 147. I was invited to join the oral surgery, periodontal, and prosthetics honor societies while at Temple and was elected to OKU national dental honor society.
I decided to continue my education and proudly serve my country by joining the United States Air Force as a dental officer and completed a General Practice Residency at the Malcolm Grow Medical Center at Andrews AFB in the Washington DC area. Being in the nation's capital area afforded me many unique educational opportunities including a Pharmacology course at Bethesda, a forensic dentistry course at Walter Reed, and monthly oral pathology courses from the pathologists at the Arms Forces Institute of Pathology. After three great years at Pease AFB in Portsmouth, NH, I entered the orthodontic residency at the State University of New York at Buffalo School of Dental Medicine where I began what has been the most rewarding career I could imagine. Providing my patients with beautiful smiles and sharing their joys and excitement has given me many
wonderful moments.
I am a firm believer that education is a lifelong endeavor and I attend courses that help me stay on the cutting edge technically as well as in the area of enhancing patients' experiences in our office. My team and I want you to feel like part of our family. In fact, in the past year my whole team has been to training designed to help deliver the absolute best patient experience. You see, it is my sincere desire and our team's goal to give you much more in value than you can get anywhere else. I want to WOW you and I hope for you to become ambassadors because you were treated in a unique and friendly way while getting superb care and receiving beautiful smiles for you and your family.
I have also taught orthodontics to dentists who are in the General Practice Residency Program at St. Luke's University Health Network for the past six years. It is both a terrific way to give back to the profession that I love as well as impact the lives of young dentists by enhancing their ability to diagnose and treat their patients' orthodontic needs and conditions. It is fun and it forces me to stay up on advances in all areas of dentistry so I can teach them to understand the importance of treating the whole patient.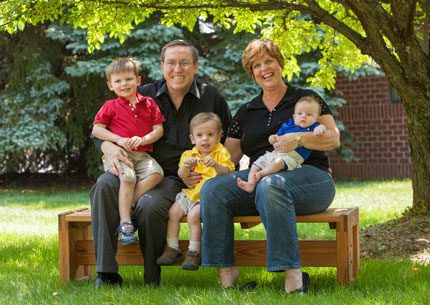 Professional Affiliations
I am active in promoting the professions of dentistry and orthodontics. I am an active member of the:
I was born in New Jersey, but grew up in Huntingdon Valley, PA. My wife, Mary Beth, is truly my soul mate and we've been together 31 years. We have lived in the Lehigh Valley since 1990. We felt that the Valley would be a great place to raise our family and in hindsight, that was a fantastic decision. We have three terrific children, two sons and a daughter, all grown and out of our home. Three grandsons have kept us busy and young. I love the sound of a child's belly laugh and playing with the little ones overflows my heart. Again, my life has been blessed by God in incredible ways.
When I am not working, you may see me at a local golf course or rooting the IronPigs to a victory. I also love music and theater, so you may see me at a concert, Musikfest, or at one of the many terrific local theaters we have right here. I try to trek to NYC a few times a year for a Broadway or Off Broadway show. I love to travel and any place warm in winter is always a favorite. I just love a quiet beach with a great view. I am a history buff and enjoy reading about our past, visiting museums, and I just love to learn about anything. I love it when my patients help me to discover something new.
I believe that we should all give back to our communities to help others in need. I have been helping out with the orthodontic needs of children and adolescents who are being treated at Kidspeace since the mid 1990's. I am also involved as a Eucharistic Minister at my church and have been involved with men's small group ministries through Priority One since 1998. This has taught me why I am here and what I am expected to do with the gifts I have received.
Cherry Orthodontics Lehigh Valley Locations