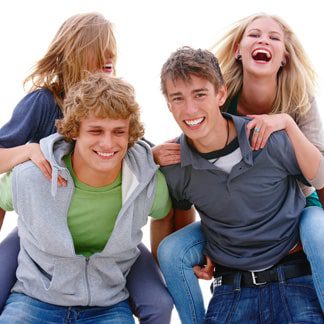 Braces, retainers, and everything else that you want to know about orthodontics!
You've just heard the three words that every teen dreads: "YOU NEED BRACES!"
Don't worry, we have an treatment plan for you! Braces aren't nearly as scary as you may think. In fact, braces today come in a variety of styles, materials, and colors, making life with braces much easier, more comfortable, and even more stylish than in the past.
How long will I have to wear braces?
The amount of time it takes to treat your smile with braces depends on three key factors:
Our practice offers a variety of braces, types, and styles to choose from. Some common options include:
Orthodontic braces are a big part of life for many people your age. While braces may have had a bad reputation in the past, today's braces make it easy to look good and feel good! Please contact our practice to schedule your next orthodontic checkup or to learn more about treatment options.