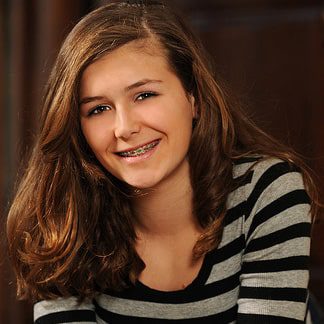 Here at Cherry Orthodontics it is Dr. William Cherry's goal to take the stress out of dental care. Along with our excellent team, we strive to help you feel as if you are one of our orthodontic family. Our warm and inviting atmosphere, along with our dedication to giving you the perfect smile you deserve, is why patients are commenting all the time on how comfortable they feel in our office!
We have two office locations serving children, teens, and adults in  Bethlehem/Nazareth and Schnecksville. Each office provides our patients with water, coffee, and a video game room, which makes waiting for your loved one comfortable and fun. We also encourage parents to come into the treatment area if they choose. After every appointment we speak with parents and patients to explain what was done and to discuss any concerns.
Our state-of-the-art practice makes sure that you receive the most current techniques in the orthodontic field today such as:
Our focus is on providing outstanding patient-centered care to everyone coming into our office. We make sure that each new patient receives a gift at their first appointment, and we also have a patient cooperation program called "Patients Rewards Hub" where you can earn points to redeem for prizes. We get to know what is going on in our patients' lives as they bring in photos and tell us stories about their special events.
Here at Cherry Orthodontics we know that your time is precious and we do our best to stay on time with all of our appointments so that there is no waiting time. Additionally we have an open line, day and night, for emergencies should any problem arise.
Call us today and schedule a complimentary consultation for yourself or a family member.