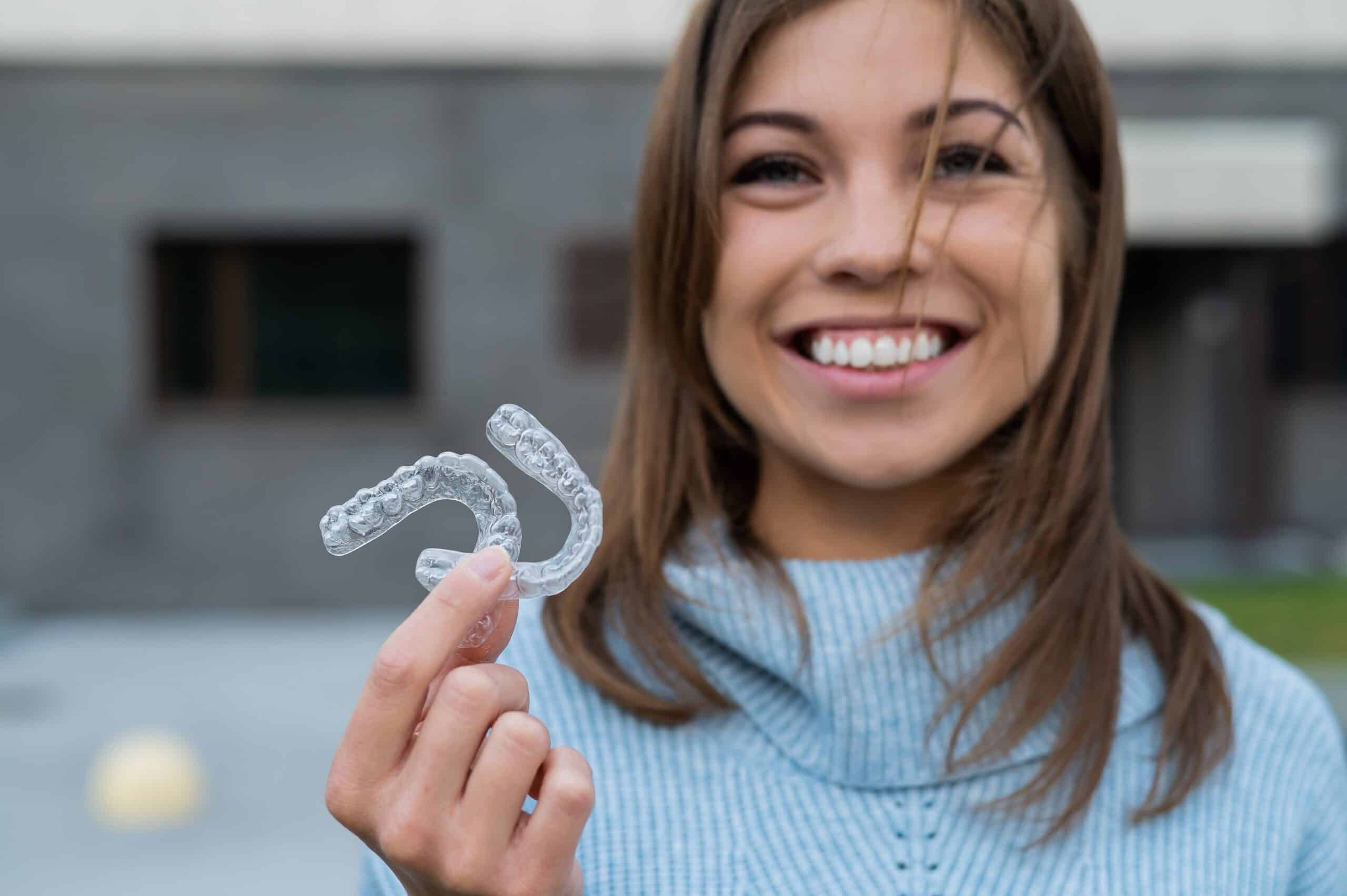 Welcome to Cherry Orthodontics, the premier provider of clear aligners in Bethlehem, PA. Led by Dr. William Cherry, our team of experienced orthodontic professionals specializes in providing clear aligners to help you achieve a beautiful, healthy smile. Clear aligners are an excellent option for those who want to straighten their teeth without the hassle and discomfort of traditional metal braces. We understand how important it is to have a healthy, attractive smile. That's why we proudly offer clear aligners to our patients in Bethlehem, PA.
Clear aligners are made from a smooth, comfortable, virtually invisible plastic material. They are custom-made to fit your teeth and designed to gradually and gently shift them into their desired position. Unlike metal braces, clear aligners can be removed for eating, brushing, and flossing, making them an ideal orthodontic option for adults and teens alike.
Why Straighten Your Teeth?
Straightening your teeth not only helps you achieve a more aesthetically pleasing smile but can also improve your oral health and overall well-being. Clear aligners are an effective and discreet way of achieving straight teeth. Unlike traditional braces, clear aligners use a series of custom-made aligners, which are nearly invisible, to gradually move your teeth into the desired position. Additionally, clear aligners are removable, meaning you can take them out when you need to eat, brush your teeth, or for special occasions. Straightening your teeth with clear aligners is an effective and convenient way to improve your oral health.

Getting clear aligners at Cherry Orthodontics from Dr. William Cherry starts with a consultation. Dr. Cherry will examine your teeth during the consultation and discuss your desired outcome. He may take a few x-rays and impressions of your teeth to get an accurate view of your current alignment. He will create a customized treatment plan based on your individual needs.
Once the consultation is complete, Dr. Cherry will provide clear aligners. The aligners must be worn for at least 22 hours daily and changed every two weeks. You will also need to attend regular check-up appointments with Dr. Cherry to ensure your treatment progresses as planned. During these appointments, he will monitor your progress and make any adjustments to your treatment plan if needed.
At the end of your treatment, Dr. Cherry will provide you with a retainer to ensure that your teeth stay in their new alignment. He may also recommend additional treatments such as teeth whitening or braces to enhance your smile further.
Getting clear aligners from Dr. William Cherry at Cherry Orthodontics is straightforward and efficient. He will provide you with an individualized treatment plan and guide you through every step of the process. With his help, you can achieve the perfect smile you've always wanted.
How to Care for Your Aligners
First, it's important to keep your aligners clean. Brush and floss your teeth before putting in your aligners to help prevent bacteria buildup. You can also use a clear aligner cleaning solution to keep your aligners free of plaque and bacteria. Be sure to follow the instructions on the cleaning solution, and never use hot water or harsh chemicals to clean your aligners.

Second, you should store your aligners properly. It's best to keep them in their original case when you're not wearing them, as this will help protect them from damage. Additionally, it's a good idea to rinse your aligners off with cool water before putting them back in their case. Rinsing will help remove any saliva, food, or other debris on them.

Finally, wearing your aligners is essential, as your orthodontist, Dr. Cherry, prescribes. This means wearing them for at least 22 hours daily and only removing them when eating and brushing your teeth. Wearing your aligners for the prescribed amount of time will help ensure that your treatment plan is on track and that your aligners are doing their job.
Clear Aligners in Bethlehem, PA
If you want to straighten your teeth in the Lehigh Valley, PA, look no further than Cherry Orthodontics. Our team of experienced orthodontic professionals is here to help you achieve the beautiful, healthy smile you've always wanted. Contact us today to learn more about clear aligners and to schedule a consultation with Dr. William Cherry.

We look forward to helping you achieve a beautiful, healthy smile.
Cherry Orthodontics Lehigh Valley Locations