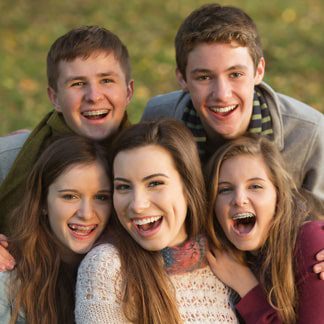 4473 Hanoverville Rd.
Bethlehem, PA 18020
Phone: (484) 893-5000
Hours: 
Monday: 8:00am – 5:00pm
Tuesday: 11:00am – 7:00pm
Wednesday: 8:00am – 5:00pm
Thursday: 7:00am – 3:00pm
During inclement weather, please call our office before leaving home. We will advise you of any plans to close the office early. Please remember to update us with your most recent phone number and address in case we need to contact you.
Please use zoom controls and map type selection features to toggle map placements and viewing options. Enter your address in the directions finder box to receive driving directions from Google Maps.
Contact Cherry Orthodontics
Get off at the Route 191 (Nazareth Pike) exit and turn right off the ramp.
Proceed for about one mile north on 191. You will pass the Hecktown Fire Company on the right just before the traffic light for Hanoverville Road. Turn left onto Hanoverville Road and go about 1/4 mile and the office is on the left.
Get off at Hecktown Road exit and turn right. Go for approximately two miles to Route 191 (this is your second traffic light). Go across Route 191 and turn left into office which is about 1/4 mile on the left.
From Nazareth, take Route 191 south toward Route 22. After you pass the Newburg Inn, take a right at the next light onto Hanoverville Road. The office is nearly 1/4 mile on the left.
From Moore Township, take Route 946 south to Route 191. Turn right onto Route 191 and right again at the second traffic light which is Hanoverville Road. The office is nearly 1/4 mile on the left.
From Bath, follow Newburg Road to Route 191 light and turn right. The next light on Route 191 is Hanoverville Road, turn right again. Office is nearly 1/4 mile on the left.