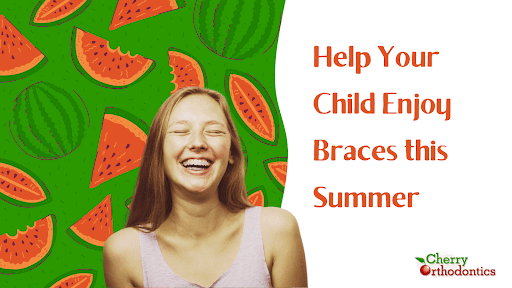 Even with braces your child can still have fun and make the best of their last month of summer. The beautiful season of summer can allow for a relaxing time, but they cannot forget about their oral routine and to continue taking care of their braces. Here are some tips to keep their smile on track during the end of summer.
Loving Their Last Month of Summer with Braces!
Picnics and barbecues are still in full swing. Even though most summer foods are braces friendly, still be aware of some foods that can cause problems for your braces. Here are a list of summer foods to stay away from:
Corn on the cob

Beef or pork ribs 

Chicken wings

Whole apple

Extra crunchy foods (popcorn) 
Keep in mind to also try to stay away from sweets. Summertime can be filled with ice cream and candy, but try to keep your kids away from sweets. Sweets are full of sugar that can be harsh on your teeth, which can then lead to tooth decay and cavities. Consequently, these problems are more difficult to treat when wearing braces.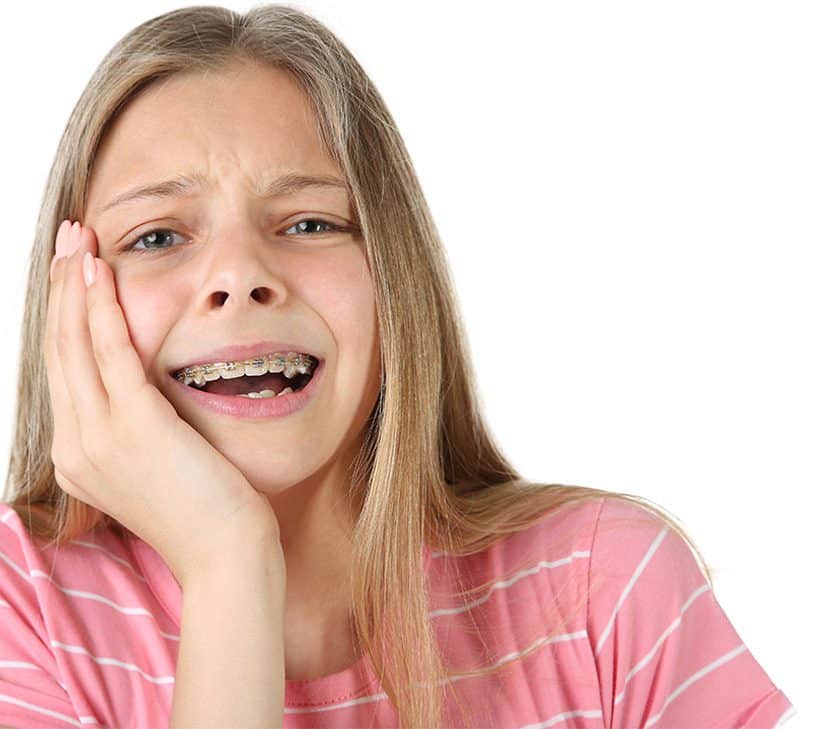 Remember that your child should brush and floss their teeth after every meal if possible, especially if one of the above foods happened to be consumed. This will prevent plaque build up and remove food stuck in the wires. Even though not eating these foods for a period of time can be upsetting, they will love their braces and summer even more by keeping a healthy smile.
Many kids play summer sports and even fall sports are starting at the end of the month. If your kids are going to be playing sports make sure they protect their braces by wearing a mouth guard during practices and games. It is important to protect their braces because it can be painful and costly to fix when they do not wear a mouth guard.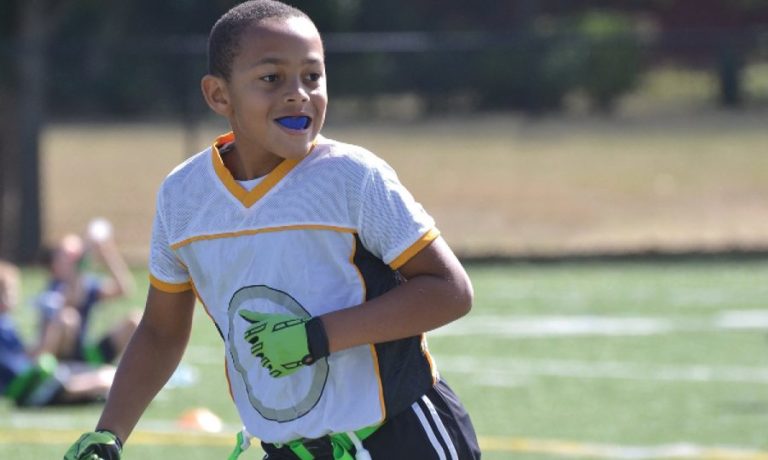 If you are having trouble finding the perfect mouth guard, contact Cherry Ortho and we will create the best one that will protect your child's braces and their developing teeth. Even if it's met with resistance, your child will be happy their journey towards a perfect smile wasn't delayed because of a lack of protection.
You may still have vacation plans for this month, maybe you are going to the beach or somewhere else beautiful. When going on vacation you should keep a dental travel kit along with you for your child's braces. Here are some things we recommend to bring along: 
Toothbrush

Small bottle of mouthwash 

Orthodontic Wax (for any discomfort/poking wires)

Floss or any interdental cleaning tool

A small mirror (for any problems that may arise you may not see)

Over the counter painkillers
They will thank you for coming prepared and helping them with their braces on vacation!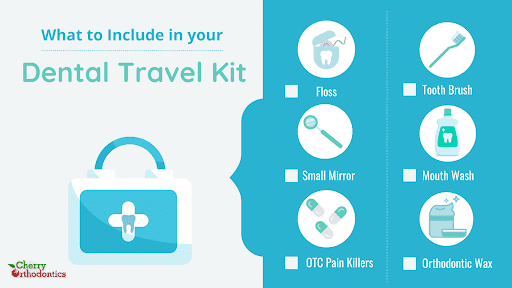 Even during the last month of summer your child can love having braces and eventually getting to their perfect smile. Just keep in mind that their oral hygiene is important to help maintain their smile. If they do not keep up with their appliances, it can increase their treatment time and can also lead to additional or unwanted expenses, so make sure they take care of their braces! 
Call Cherry Orthodontics for a Beautiful Smile
If you or your child are looking to get their perfect smile soon, begin your journey today by calling Cherry Orthodontics offices in Bethlehem or Schnecksville, or schedule an appointment online today so you or your child can potentially have a perfect smile by next summer!  We are also available for your emergency orthodontic needs or a sports mouth guard for your athlete. 
For more tips and information about braces and orthodontic care, subscribe to our blog today!