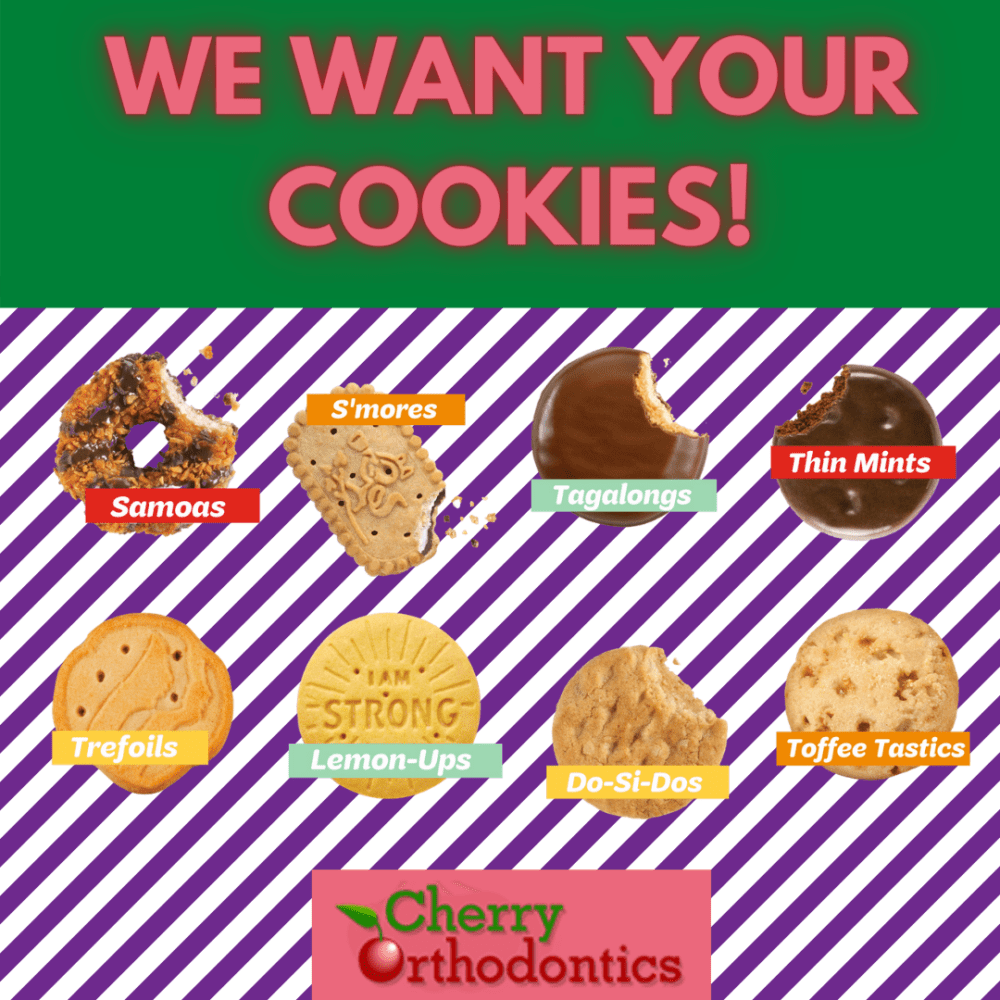 Giving back is more important now than ever. We chose to support the Girl Scouts within our community that supported us as well as make contributions in the form of cookies to the courageous first responders in our area keeping us safe.
The announcement went out Wednesday, February 17th, on our social media that we are purchasing cookies from all of Girl Scouts within the Cherry Orthodontics Community! We love getting to support our patients in more ways than one.
Cherry chose to give free cookies to first responders such as firefighters, police officers, paramedics, etc. within our community of Bethlehem and Schnecksville as well as surrounding areas.
Cherry acknowledges all of the work first responders do within our community, now more than ever. We want to show our appreciation by giving out cookies. We hope we satisfy their hearts and their stomachs!
We appreciate what The Girl Scouts do for leadership development amongst young girls. It's not hard to support their cause by getting to buy delicious cookies and/or recommending someone to join The Girl Scouts!
Thank you to all of our Girl Scout patients who have sold us cookies so far!
For more announcements, news, and information related to Cherry Orthodontics and other topics related to teeth and orthodontics, please subscribe to our blog!