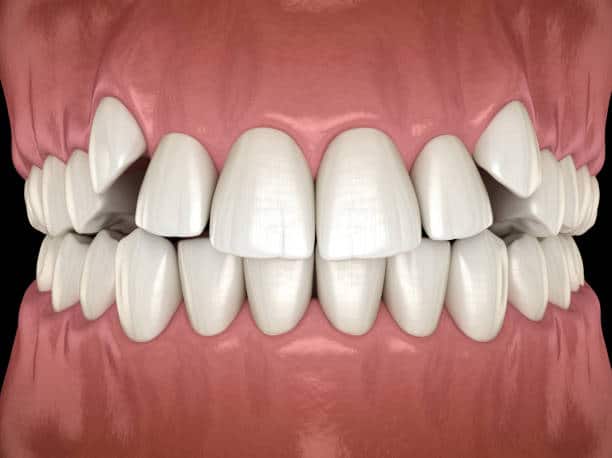 Misaligned teeth can cause discomfort especially when canine teeth are involved. Overcrowding can cause them to come in too high. Considering that up to 4% of young people will have to deal with impacted canines, it's important to know your treatment options. Here we discuss just what an impacted canine is, what causes them and how we can use Invisalign to correct the problem.
What is an Impacted Canine?
The canines (cuspids, or "eyeteeth") are very strong biting teeth that have the longest roots of any human teeth. They are designed to be the first teeth that touch when your jaws close together so they guide the rest of the teeth into the proper bite. An impacted canine doesn't erupt and grow, it stays impacted inside of the bone. They are usually discovered during dental check-ups and must be addressed immediately.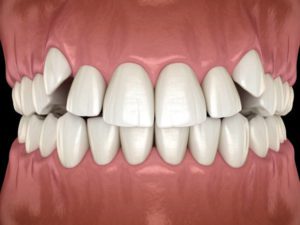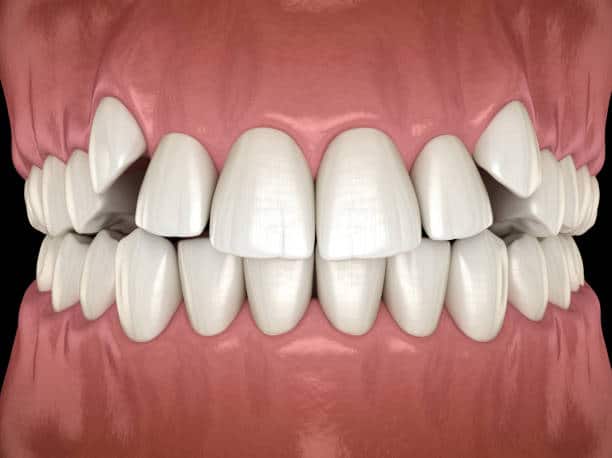 Genetics often play a role in the issue of impacted canines, but that's not always the case. In addition, trauma to baby teeth, extra teeth, and a narrow jaw can also cause the issue. Note that impacted canines are more common in upper canines but can also happen to those in the lower jaw. 
Impacted teeth can represent one of the most challenging clinical issues for an adolescent's rapidly growing teeth. In particular, the management of impacted canines is often complex and requires a careful physical and radiological examination by a trained dental professional. This ensures the best outcome with minimal discomfort and recovery time. 
Why Should Impacted Canines Be Treated?
Teeth should be in the mouth, not in the bone! When left unaddressed, impacted canines can cause damage to the bone, ligament, and the structure of the surrounding teeth. If not treated the tooth could get permanently connected to the jawbone. Impacted canines can also cause the formation of cysts, infections, and even cancer. It's best for impacted canines to be treated before the age of twelve when the adult canines usually begin to come in.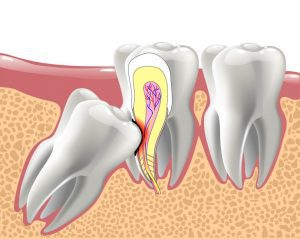 Treating impacted canines often requires a concerted effort between an oral surgeon and an orthodontist. The oral surgeon will often expose the impacted canines and bracket the teeth for traditional braces to do their work. However, in many cases, clear aligners such as Invisalign can actually move teeth enough to make room for an impacted canine to emerge without surgery.
If you have an impacted canine tooth and haven't begun orthodontic treatment, we recommend scheduling a consultation. If correction is recommended rather than extraction, people with an impacted canine can expect their treatment to take a little longer than it would otherwise, but they'll have a complete, straight smile in the end! Our goal is to get our patients the straight, healthy smile they deserve regardless of the treatment course. 
Braces may still be recommended to correct impacted canines. That's why it's important to remember that your orthodontist is as critical to the process as what goes in your mouth: he or she will design the best course of treatment for your unique needs. If, however, you don't have a hard case and have the option of clear aligners, here are some facts to help you determine which might be better for you:
Invisalign and braces both correct your smile with movement. The former works by wearing computer-generated, removable appliances that work gradually to move the teeth into place. Braces are fixed and include brackets, wires, and bonding material. Besides being better for the harder cases mentioned above, they are often the choice for parents of younger teens since they remain in place.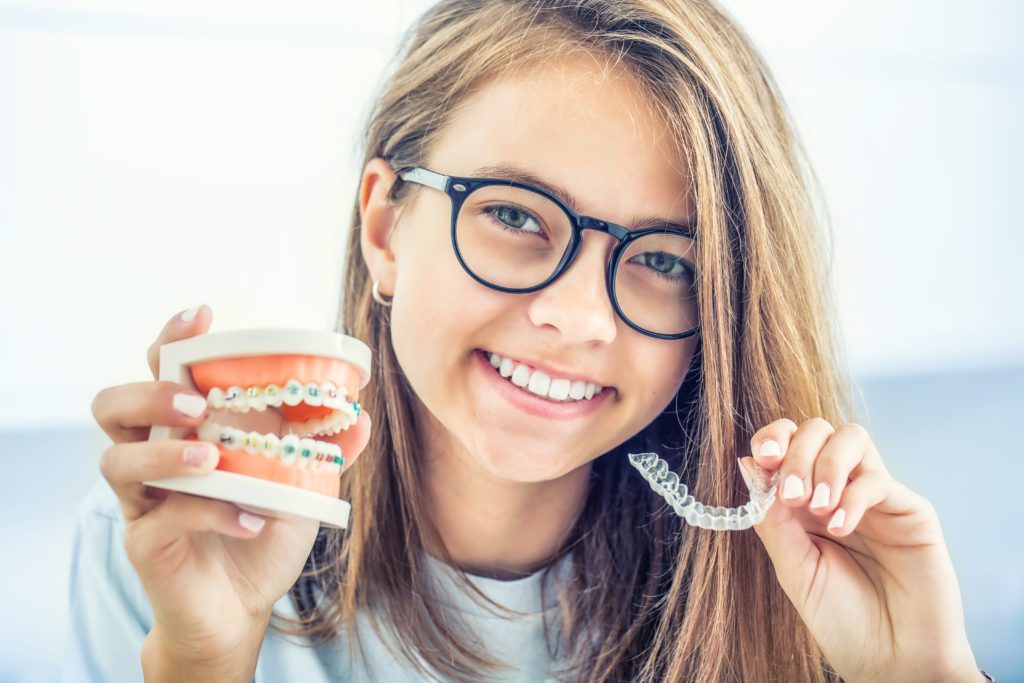 Invisalign is often the best option when you're thinking about aesthetics, though, especially if your teen can be trusted to follow the treatment protocals. They are also better for those who play contact sports as braces that are damaged by hits can injure the cheeks, tongue, or lips. You can simply remove Invisalign aligners before the game. If your impacted canine is a mild or moderate case and you have other dental problems, Invisalign is the better option as other treatments can aggravate those existing conditions.
Why You Should Consult an Orthodontist
Your orthodontist treats your impacted canine, not the tools that are used. It's important to have a licensed, experienced orthodontist like Dr. William Cherry on your side. Our team can help you decide the treatment that's right for you. We can walk you through the Invisalign process and discuss other options. Together we will create a treatment plan. Get on the road to better oral health by scheduling your appointment online or contacting the office nearest you!