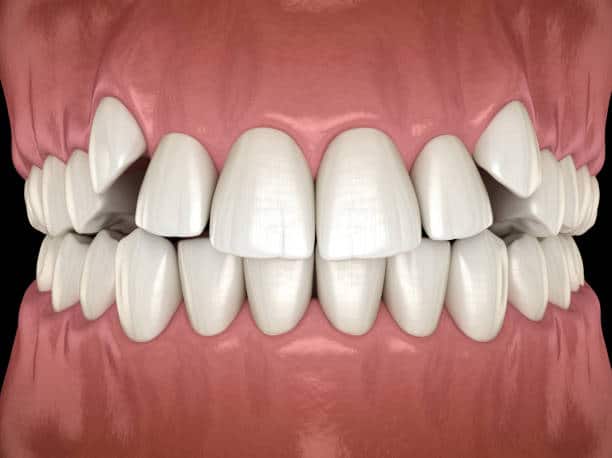 Misaligned teeth can cause discomfort especially when canine teeth are involved. Overcrowding can cause them to come in too high. Here we discuss just what an impacted canine is, what causes them and how we can employ Invisalign to correct the problem.
What is an Impacted Canine?
An impacted canine doesn't erupt and grow, it stays impacted inside of the bone. They are usually discovered during dental check-ups and must be addressed immediately. Genetics can play a role in the issue, in addition to trauma in baby teeth, extra teeth, and a narrow jaw also causing impacted canines. Impacted canines are more common in upper canines but can happen with those in the lower jaw, too.
Why Should Impacted Canines Be Treated?
Teeth should be in the mouth, not in the bone. When left unaddressed, impacted canines can cause damage to the bone, ligament, and the structure of the surrounding teeth. If not treated the tooth could get permanently connected to the jawbone. Impacted canines can also cause the formation of cysts, infections, and even cancer. It's best for impacted canines to be treated before the age of twelve when the adult canines usually begin to come in.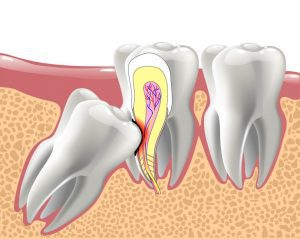 Invisalign can treat impacted canines. If your case requires braces, Invisalign would be the next step once they are removed, to realize an attractive smile.
Braces may be recommended to correct impacted canines. Invisalign and braces both correct your smile with movement. The former works by wearing computer generated, removable appliances that work gradually to move the teeth into place. Braces are fixed and include brackets, wires, and bonding material.
Invisalign is the best option when you're thinking about aesthetics. It is also better for those who play contact sports as braces that are damaged by hits can injure the cheeks, tongue, or lips. You can simply remove Invisalign aligners before the game. If your impacted canine is a mild or moderate case and you have other dental problems, Invisalign is the better option as other treatments can aggravate those existing conditions.
Why You Should Consult an Orthodontist
Your orthodontist treats your impacted canine, not the tools that are used. It's important to have a licensed, experienced orthodontist like Dr. William Cherry on your side. Our team can help you decide the treatment that's right for you. We can walk you through the Invisalign process and discuss other options. Together we will assemble a treatment plan. Get on the road to better oral health by scheduling your appointment online or contacting the office nearest you!