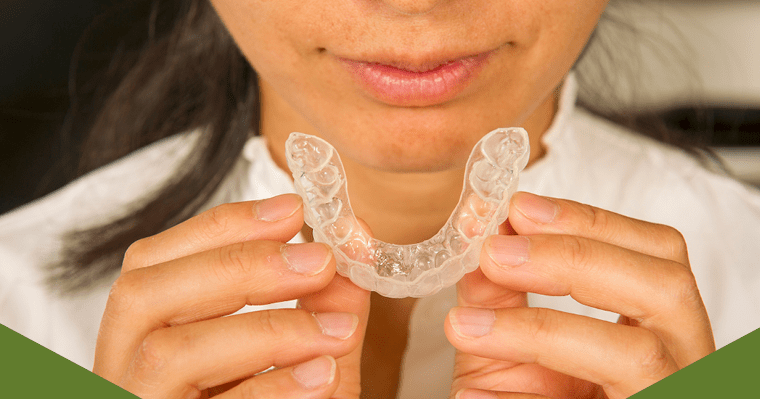 If you're an adult looking to improve your smile, you probably don't want to deal with traditional metal braces. After all, there's a difference between looking young and looking too young! Luckily, the world of orthodontics has advanced in recent years to provide you with some alternatives to the braces of your youth.

Clear aligners are one such popular option. For years, Invisalign® has delivered a clear, teeth-straightening solution that aligns nicely with your adult lifestyle and aesthetic. However, some people still aren't sure if the confident smile that is delivered by Invisalign warrants the cost, which is why over-the-counter and teledentistry options such as Smile Direct Club have begun to emerge.

Because not all treatments are created equal, we're here to compare the two. Below, we outline four ways Invisalign® beats teledentistry options such as Smile Direct Club. With fast treatment times and the professional oversight that you need, Cherry Orthodontics is the only choice for building the confident smile you deserve!
1. Professional Oversight
Choosing between the available clear aligner options can be a difficult decision. While teledentistry may seem more affordable that route can't guarantee the beautiful results we typically see with Invisalign®. That's because removing professional oversight from your clear aligner treatment can have adverse effects. At Cherry Orthodontics, we can ensure a better fit and quality results via our consultative approach and constant, personal adjustments.

Not only will Invisalign® yield better results than options like Smile Direct Club, but professional oversight can head-off other threats to your oral health. Teledentists are only interested in improving your smile. In contrast, an Invisalign® provider will make recommendations to keep your smile healthy before, during, and after treatment. Moreover, we'll be on the lookout to moving your teeth too quickly – which can have serious consequences for your long-term oral health.
Many over-the-counter treatments were intended as a supplemental orthodontic treatment. In other words, Smile Direct Club was designed for adults who already had braces in their youth but failed to wear their retainers, later. Due to this fact, over-the-counter treatments typically cannot fix serious misalignment. Invisalign®, however, can fix a number of smile issues, including:
Over-bite

Under-bite

Gaps in Teeth

An Open Bite 

Overcrowding
These smile issues can be more easily fixed with Invisalign® because the treatment allows for attachments on your teeth and rubber bands: the more advanced technology needed for high-quality, long-lasting results.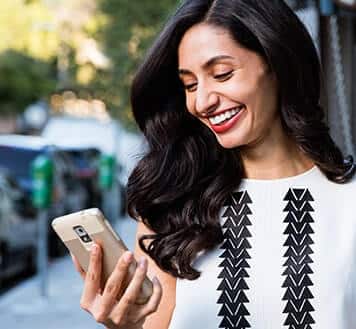 If you're wearing your clear aligners for 22+ hours a day, you want your aligners to rest comfortably in your mouth. That's why Cherry Orthodontics relies on the Smart Track materials in Invisalign®. Smart Track applies a constant, gentle force, leading to 75% more predictability in final outcome compared to other clear aligners. In other words, Invisalign® can help you achieve great results faster, guaranteed. Besides improved predictability, Smart Track is an extremely comfortable material which leads to less discomfort.

Finally, Invisalign® clear aligners are cut to match the shape of your teeth. This minimizes gum irritation. Teledentistry options, in contrast, are often cut with a high gum line (more like a nighttime retainer), which can lead to gum discomfort and a more visible experience than most adult patients want.
4. Fast & Predictable Treatment Times
Compared to both metal braces and teledentistry, Invisalign® provides better results, faster, and with more predictability. Many of our adult Invisalign® patients complete treatment in only 6-12 months, and the end result is often comparable to traditional metal braces. Additionally, Invisalign® uses a number of technologies that allow you to predict your results and develop an estimated timeline for completion, including high-tech digital scanners that can create end-result models of your smile.
Take the First Step Toward Invisalign®
Whether you are already an expert on Invisalign® clear aligners or not, the professionals at Cherry Orthodontics have the experience and expertise to guide you through the process! We are specialists at straightening teeth and take pride in our ability to create beautiful smiles. Begin your journey by calling our office in Bethlehem at (484) 265-9380 or our office in Schnecksville at (484) 265-9380, or contact us for a complimentary orthodontics exam appointment online today. We'll help you select a treatment option for you or your loved one that leaves you smiling!